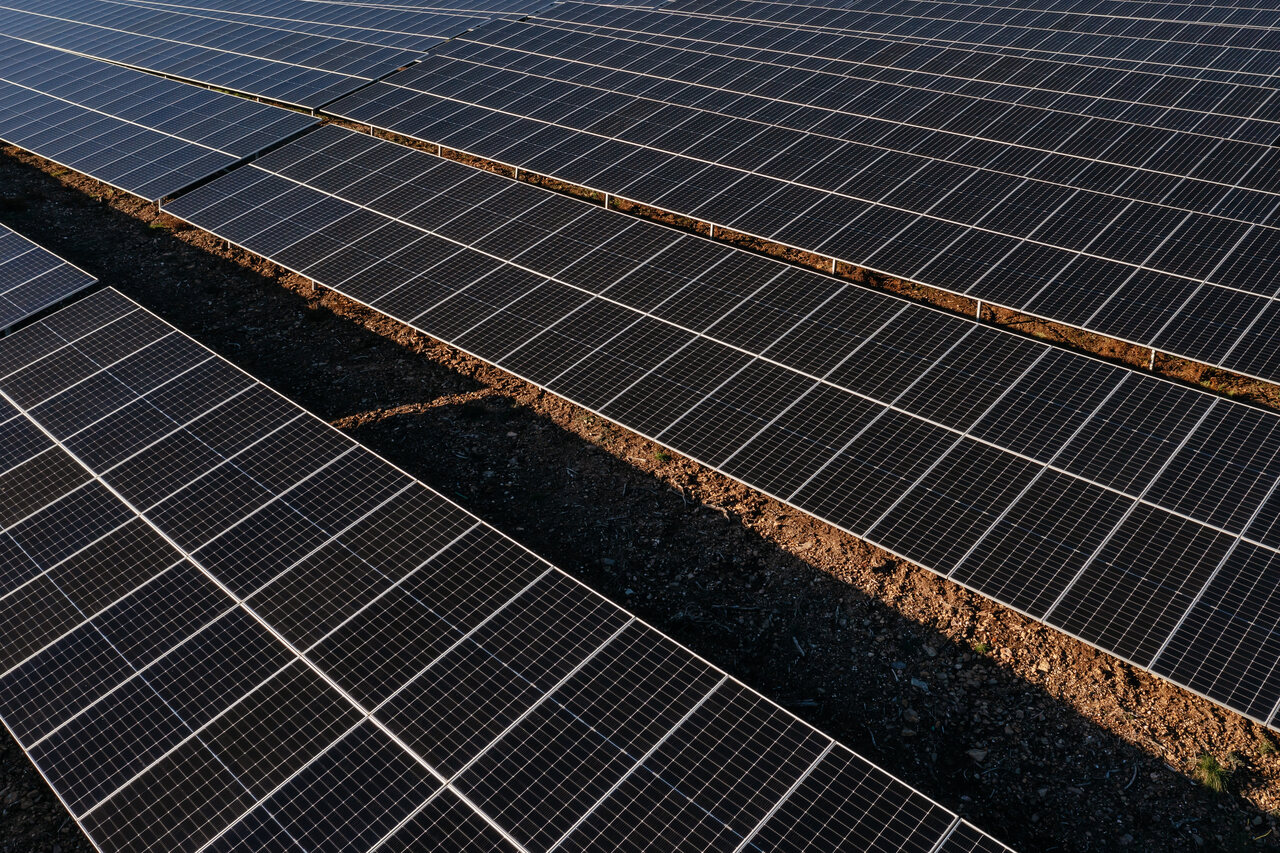 Google chooses Kronos Solar EDPR for long-term energy contract in The Netherlands
Agreement closed through Kronos Solar EDPR represents its first PPA in the country.
 
This deal showcases Kronos Solar EDPR's distinctiveness to contract PPAs with large corporate offtakes, boosting its strategy to deploy large scale PV power plants. 
Madrid, 14 June 2023. Kronos Solar EDPR, a solar developer company based in Germany that is majority owned by EDPR, has signed a long-term PPA with Google to offtake part of the production of clean energy by four photovoltaic plants that Kronos Solar EDPR is developing in The Netherlands. This agreement is the first PPA secured by Kronos Solar EDPR in the country and reveals the companies' ability to develop sizeable solar projects by partnering with key companies for PPAs, ramping up the development of the renewable sector in markets such as The Netherlands or Germany where most players are focused on smaller projects.
This contract sends a strong sign for Kronos Solar EDPR's large 5GW+ German Project pipeline, which is mostly focused on the rapidly growing PPA driven market. Kronos Solar EDPR is accelerating the production of clean energy in The Netherlands but is also expanding its ability to drive these PPAs on a European basis, which will be key for its strategy.
Located in the municipalities of Smallingerland, province of Friesland, Lochem and Berkelland, both in the province of Gelderland, these projects have a combined installed capacity of close to 50 MWdc (40 MWac) and are expected to start operation by 2024. For 15 years, Kronos Solar EDPR and Google partner for the annual production of more than 49 GWh of clean energy.
The photovoltaic plants will have more than 85 thousand bifacial solar panels, allowing the solar irradiation to be harnessed from both sides of the panel and maximizing the use of existing resources in a more efficient and sustainable manner.
With this solar portfolio, EDP Renewables has currently secured around 50% of its total global capacity, as the company expects to deploy around 17 GW of green energy by 2026. 
"Signing this PPA reinforces both our strategy and ability to deliver of Kronos Solar EDPR. With ambitious objectives in new markets such as The Netherlands, Kronos will represent a relevant part of EDPR's updated Business Plan. Additionally, entering these markets allows us to be highly complementary with EDPR's geographical current set up so that we can extend the access to core EU markets that are leading the Energy transition", highlights Duarte Bello, COO of EDP Renewables for Europe and LATAM.
"With a strong focus in the Netherlands, France, UK and Germany, all of which currently transition at increasing speed into PPA markets, we clearly want to demonstrate our ability to partner with leading global companies for our green power. The 70% sale of Kronos Solar to EDPR in 2022 has put us into the position to gain fast traction in the direct sale of green power in the subsidy-free market, which will be the largest market segment ahead", says Dr Alexander Arcache, CEO of Kronos Solar EDPR. 
Martijn Bertisen, VP Google Netherlands, states that "Google has always been at the forefront of working toward a carbon-free future, as part of our third decade of climate action. The digital and green transformation go hand in hand. Our ambition to run completely on carbon-free energy by 2030, wherever and whenever in the world, will require intensive cooperation with major energy players such as EDP Renewables, who are jointly committed to long-term sustainable energy goals."
This PPA follows another agreement with Google announced in April to develop 650 MWdc (500 MWac) of distributed solar energy in the United States, marking the largest US corporate sponsorship of distributed PV, according to data from S&P Global and BloombergNEF, and EDPR's biggest DG agreement with a single client.
Through the acquisition of Kronos, EDPR entered new markets such as The Netherlands and Germany and now is present in 13 countries in Europe, which together represent more than 90% of the expected solar capacity additions in the European Union until 2030. Kronos Solar has a long-term expertise based on 80 projects successfully commissioned in nine countries and a portfolio of more than 9 GW+ of solar projects in different stages of development.
Kronos Solar is confident, especially with its last years equity sale to EDPR, that it will be on the forefront of performing large parks outside of national subsidy schemes in Germany, and that it has a leading position in finding the right partners for its projects.
Germany, which is Kronos' domestic market, represents close to 50% of the acquired solar development portfolio. With the "Easter Package" legislation, approved by the government in 2022, the country stands out with ambitious renewables capacity targets with 360 GW of renewable installed capacity until 2030. Focusing on solar technologies, Germany expects to achieve 215 GW of capacity, through increased expansion rated to a level of 22 GW per year.
The entrance of EDP Renewables in these new markets creates opportunities to expand not only in solar but also in other technologies, namely wind standalone or wind through hybridization, hydrogen, and storage technologies.