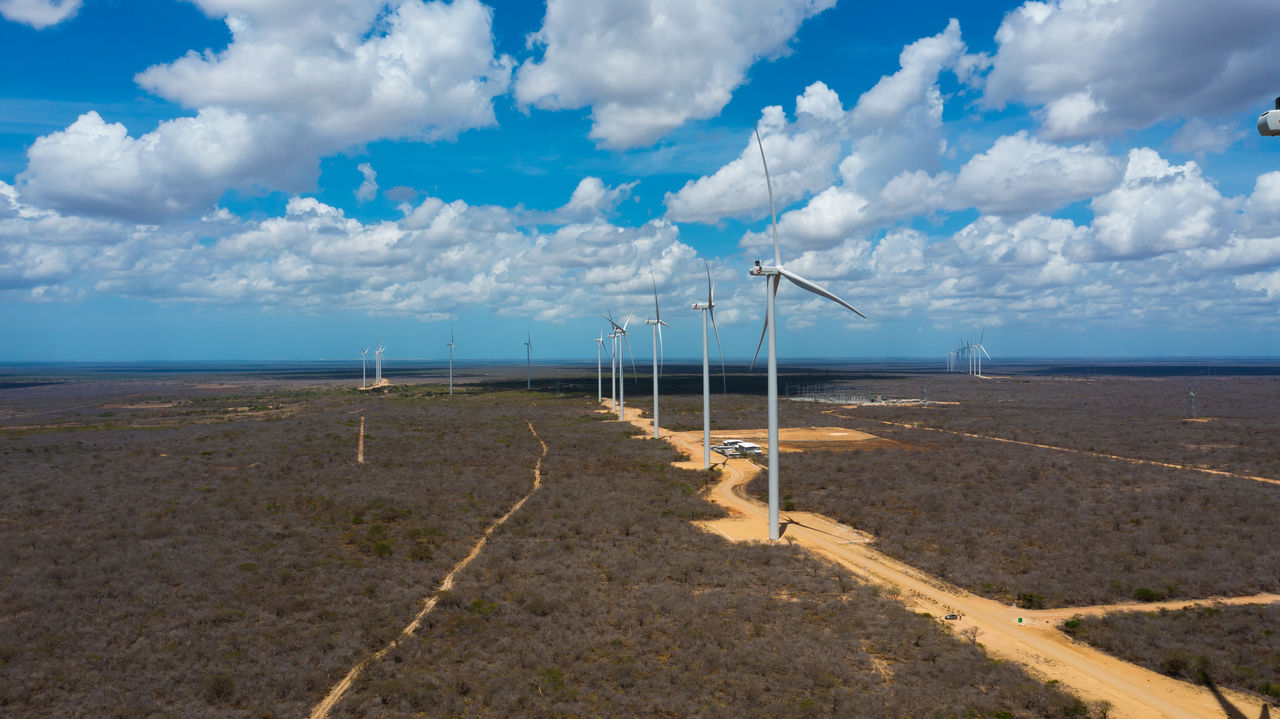 EDP Renewables ramps up clean energy production in the first quarter of 2023
EDPR generated 10.2 TWh of clean energy in the first quarter of 2023, an increase of 11% over the same period last year;
Capacity under construction grew by 1 GW to a record 5GW. 
EDP Renewables (EDPR) takes a step forward to assert itself as a leader in the energy transition and enlarged its installed capacity and clean energy production worldwide, with the energy produced in LATAM contributing to more than 10% of the total for the first time since EDPR started operating in the region.
In the first quarter of 2023, EDP Renewables generated 10.2 TWh of clean energy, an increase of 11% year-on-year, due to geographical and technological diversification. Europe represented 34% of the total output and North America 50%, while South America's production more than doubled, mainly driven by a higher installed capacity in Brazil with the inauguration of Monte Verde, EDPR's biggest renewable complex. In the Asia Pacific (APAC) region, production increased more than four times, accelerating the energy transition in these markets and EDPR's solar capacity.
In this period, the company reached a total installed capacity of 14.8 GW in renewable assets, 1.7 GW added in the last 12 months, including asset rotations. In EDPR's portfolio, Europe and North America represent 38% and 49%, respectively.
EDPR continues to accelerate renewable energies worldwide, reaching a 5 GW record of capacity under construction, which means a 1 GW addition in these last 12 months, with contribution from solar, wind, and storage, due to come on stream in the next few years.
In the first quarter of 2023, EDPR started the construction of its first project in Chile, a wind farm that will have around 80 MW of renewable capacity, as well as its first project in the Netherlands with 10 MWac, a project developed through Kronos Solar EDPR. Other sizeable projects beyond 2023 under construction are the Moray West offshore wind project in the UK and the Noirmoutier offshore wind farm in France, through the JV Ocean Winds.
EDPR is committed with a higher diversification of its technologies, with a clear focus on solar utility-scale and distributed generation projects, which already represents 12% of the portfolio. Onshore wind represented 86% of EDPR's net capacity and offshore wind 2%.